TOUR EZE VILLAGE, VILLEFRANCE, NICE
Enjoy the panoramic view over Monaco driving along the high Corniche and stop at Eze. Eze is a perched medieval village with artisan shops and breathtaking. On requesta guided tour at FRAGONARD parfumery is waiting for you.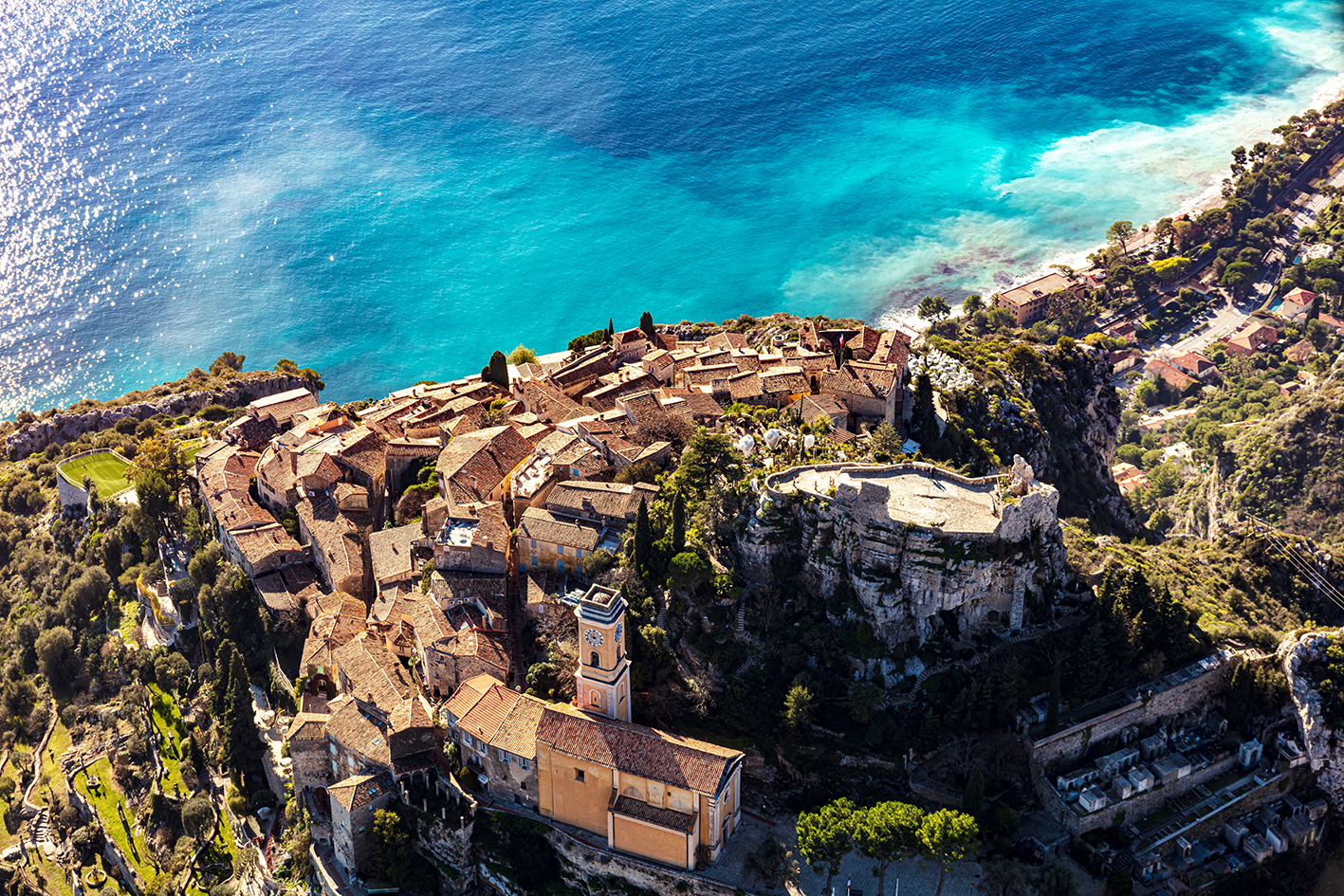 Driving down along Middle Corniche the port city of Villefranche, is your entryway to exploring the other great cities in the area. With its sunny skies, beautiful blue waters, and rolling hills, Villefranche is truly a breathtaking location.
And drive directly to Nice where you will start your introduction with a sweeping viewof the city from the Castle hill (Colline du Chateau) where you will also have a chance to admire the waterfalls and gardens. Then drive along the promenade des Anglais, that separates the city from the sea.
You will see the different charming districts of the town: Cimiez, the Russian Orthodox Church, Massena square, the library and the Regina Palace. Upon arrival at the old town, the heart Of Nice, You will have some free time to soak up the traditional atmosphere of the flower market and the small streets lined with shops and cafes.